Adults
Mixed Class
Tang Soo Do Moo Duk Kwan (Korean karate) is an ancient martial art originating over 2,000 years ago and is one of the oldest forms for karate practiced around the world today.
Adult Mixed Class (Ages 14 & Up)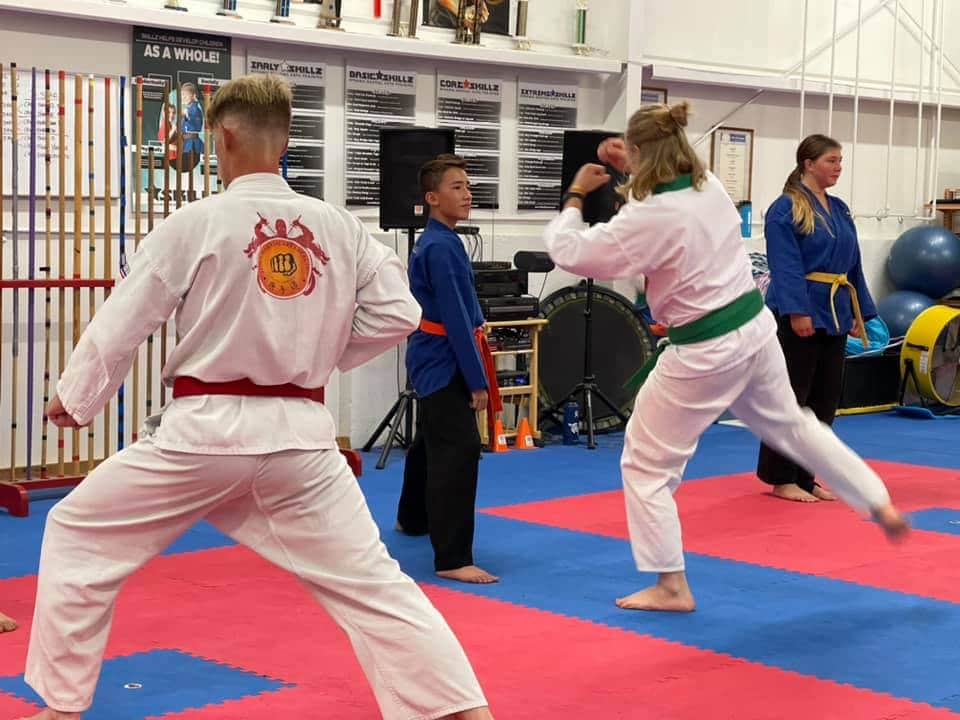 Overview
Tang Soo Do is known as a classical martial art which is especially noted by most experts as a self-defensive combat style and whose current status has been achieved through many decades of refining and improving its techniques.
Today, its instruction methods still emphasize the philosophies and discipline that were stressed in ancient times, while adjusting to the physical and mental needs of today's practitioners. it is designed and intended to progressively develop character, integrity, self-discipline, and respect for others.
You are never too old to train in Tang Soo Do! Our instructors work with all ages and fitness levels in attaining their personal goals. When training in a traditional martial art there is a focus on both physical fitness and mental health. Students will increase stamina and flexibility along with relieving stress and gaining mental sharpness.
Try a Free Class Today!